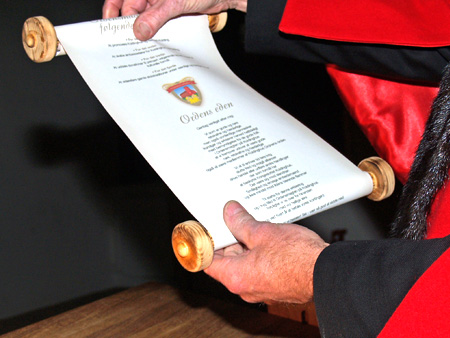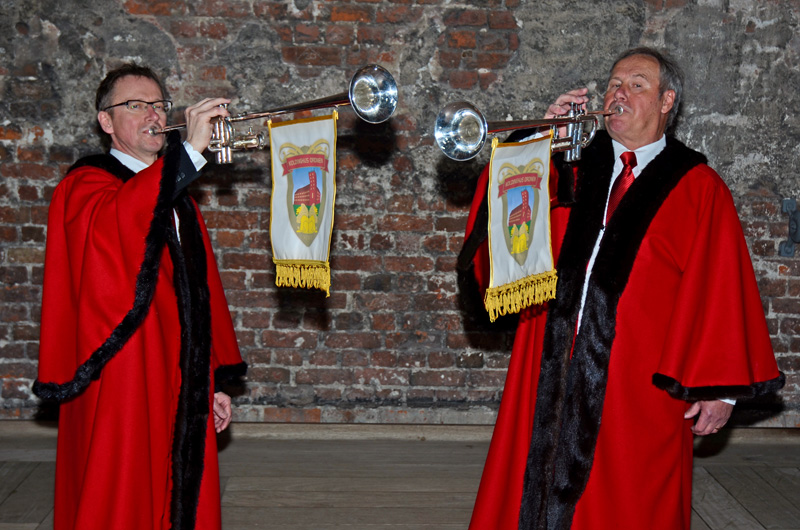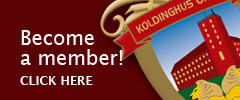 If you want to support The Koldinghus Order with a donation, you can pay the amount to: -Register No. 7040 – Account No. 0001592475
The Koldinghus Order
The Koldinghus Order is a humorous, popular association of good ambassadors for Kolding and is the only popular Order in Denmark.
Everybody that has completed their 17 years can become a member. The subscription is DKK 83,- per year, so everybody can afford to be a member.
With the Royal castle Koldinghus – the most well-known sight in Kolding as base, the Koldinghus Order want to promote the knowledge of and to make goodwill for both the castle Koldinghus, The Royal Danish Collection and Kolding.
The Koldinghus Order is not a competitor to other clubs and associations – it is a supplement. As a member you have no duties, and you do not have to attend meetings.
However, you have the right to take part in the arrangements that the Koldinghus Order arrange.
In order to become a member you will have to go through a worth seeing and amusing admission ceremony characterized by self-irony and humor. Here you accept that you on your quite own premises will be a good ambassador for Koldinghus and for Kolding. The admission takes about 1 1/2 hour and can be compared with a trip to the theatre – however, here you will take an active part in the fun.
The admission incl. of the subscription costs DKK 197, – hereafter the subscription is DKK 83,- per year. You can also choose to transfer DKK 555 for admission and a subscription-free lifetime membership.
If you want to become a member then click at "Become a member/admission" and fill in the form.
Admission
Friday, March 15, 2024, at 15.15 (open for registration)
(Admission in Danish)
For groups at more than 10 candidates
there can be arranged a time for admission.